Explore the Brand Style Guide
Vanderbilt's Identity
Vanderbilt's brand is more than how we look. It reflects our core beliefs and values—our "why" and our "how"—and should be reflected in all our communications to reinforce Vanderbilt's identity. It guides which stories we tell and how we tell them and is part of everything we say, do and create.
Themes
Our identity comprises four key themes: belonging, self-direction, collaboration and growth.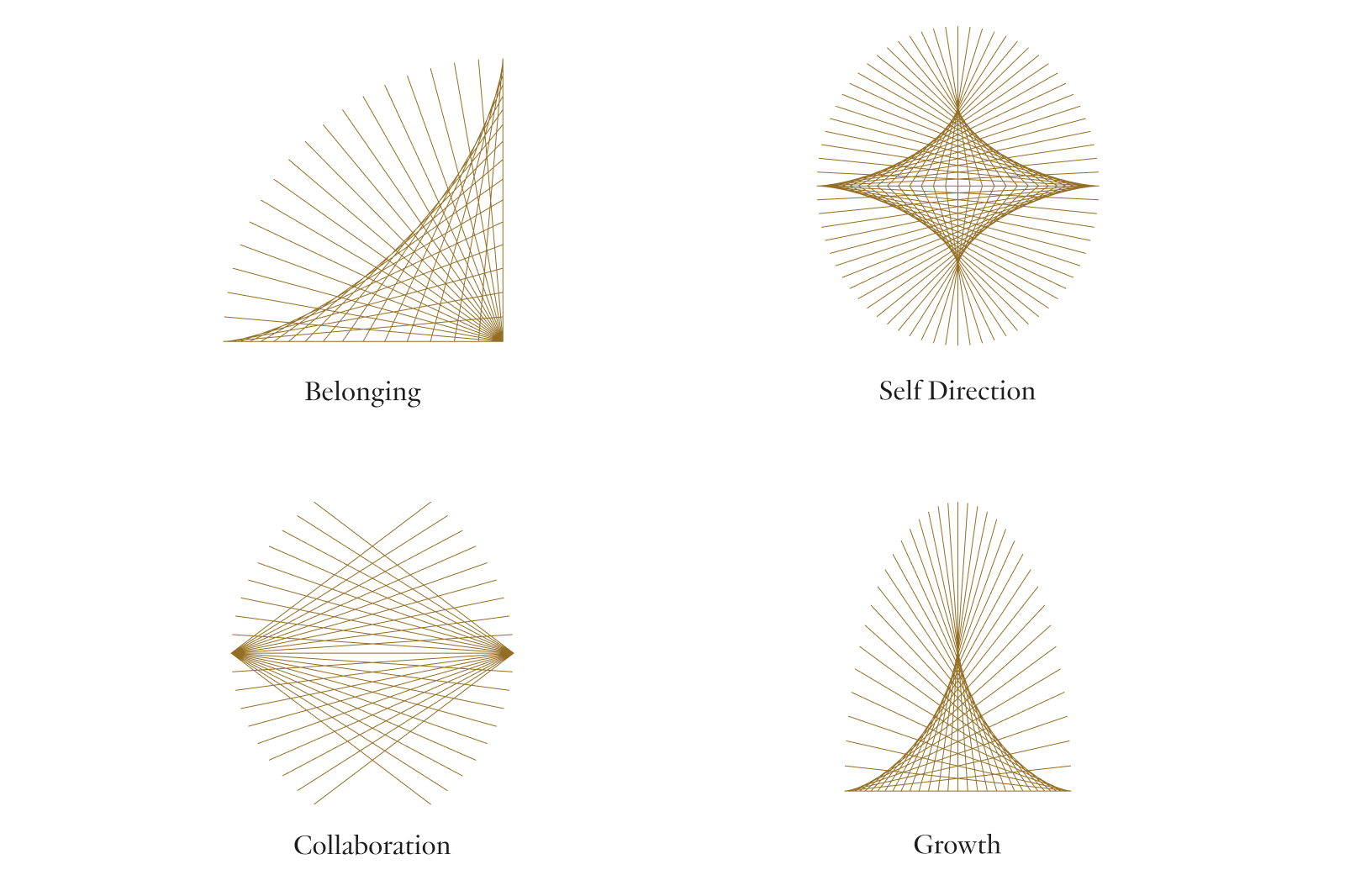 Belonging
Description

Vanderbilt is extremely selective by design. But once you're here, you will be surrounded by the best and brightest, brought together for one simple purpose: to make each other better.

Traits

Confident, never cutthroat. Committed. Pay it forward. Cultivate success. Celebrate differences. Foster unity.

Areas

Equity, diversity and inclusion. Residential colleges. Support resources. Selective admissions. Affinity groups.

Sample Use

"It all starts with a sense of belonging to our community. We have high expectations of our students, our alumni, our faculty and our staff members. Joining Vanderbilt is not easy, but we proceed knowing that there are Commodores to be found everywhere, from every background and in every part of the world."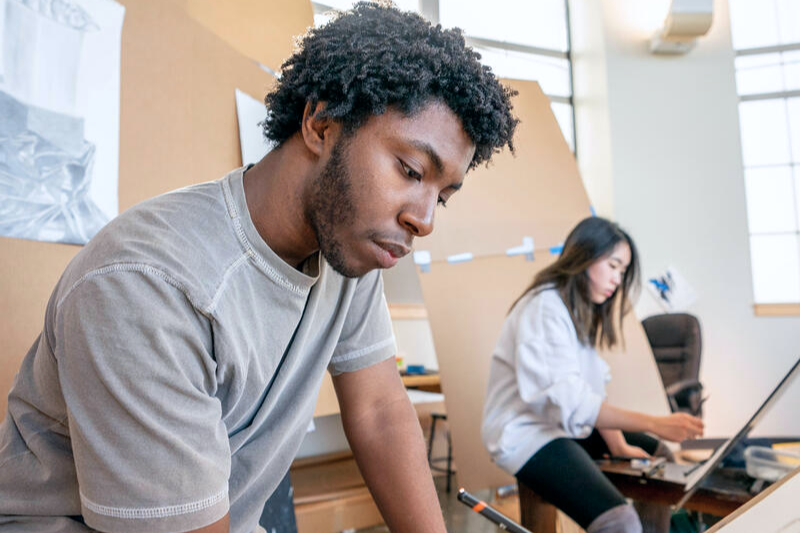 Self-Direction
Description

Personal purpose can only be discovered through relentless exploration and challenge. If it's too comfortable, you're not doing it right. Once you discover your path, give it everything you have.

Traits

Try, fail, learn, repeat. Embrace discomfort. Be ready to change direction. Hard work, no shortcuts. Prove the doubters wrong.

Areas

Achievement. Profiles/backstory. Challenging status quo. Breakthroughs/one-of-a-kind.

Sample Use

"Senior student-athlete Sarah Fuller became the first woman to play in a football game in the Southeastern Conference and for a Power Five program when she kicked off at the start of the second half against the University of Missouri on Nov. 28."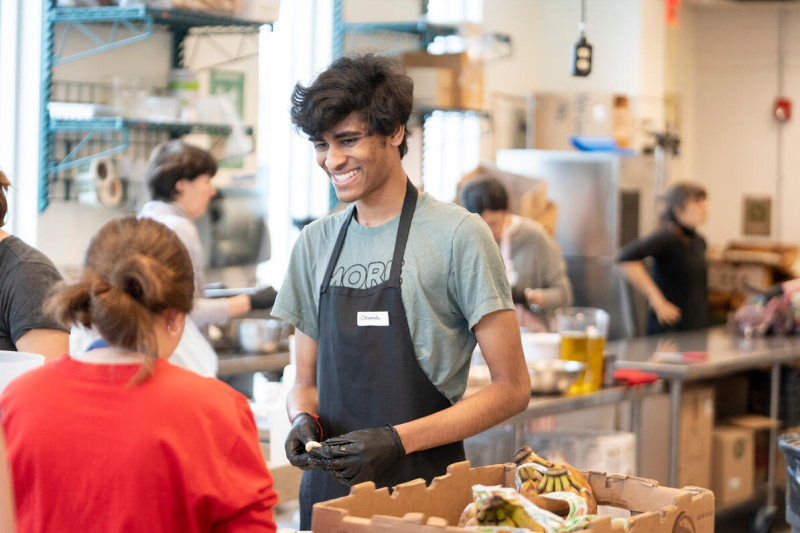 Collaboration
Description

By challenging and supporting one another, high-functioning teams accomplish far more than individuals. With diverse talents focused on a common purpose, we multiply our individual potential.

Traits

Bands are better than soloists. Set egos aside. Pioneer together. Challenge the problem, not the solution. Redefine what's possible.

Areas

Mentor relationships. Partnerships (within and outside VU). Interdisciplinary work. Family support.

Sample Use

"The Moderna COVID-19 vaccine and a similar vaccine developed by Pfizer, as well as an antibody treatment developed by AstraZeneca and the antiviral drug remdesivir, all have their roots in research conducted by Dr. Barney Graham, PhD'91, and others at Vanderbilt in the 1990s, when no one spared much money—or thought—for coronaviruses. In the ensuing decades, the passion of many of those researchers came together to create treatments for the COVID-19 pandemic in record time."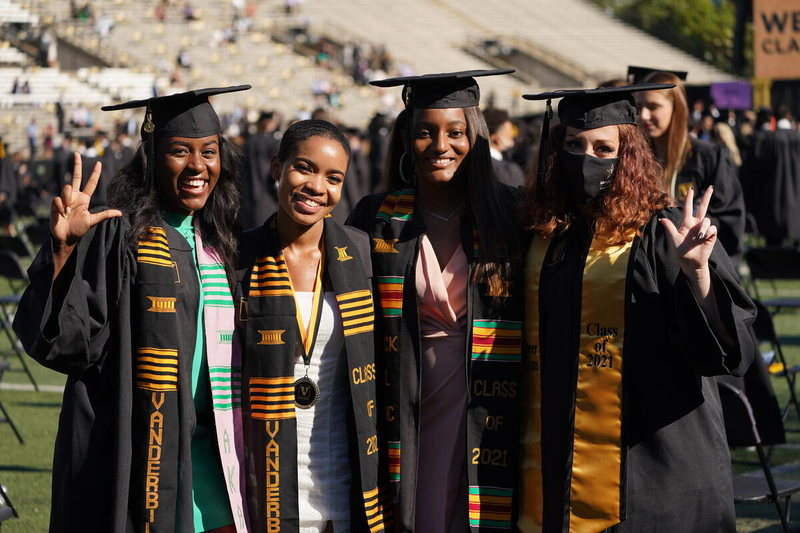 Growth
Description

A permanent growth mindset is more important than any single achievement. Human potential is realized over a lifetime, in increments and leaps, and it expands as you grow.

Traits

Developing the whole person. Constant self-improvement. Compete against yourself. Be a ladder for others. Always seek to raise the bar.

Areas

Overcoming challenges. New directions. Shifts in perspective/outlook. Going to the next level.

Sample Use

"The possibility of returning to Nashville—and helping further the progress in diversity efforts he saw unfolding at Vanderbilt—was never far from Dr. André Churchwell's mind. He eventually would join the leadership at VUMC and today is leading the university's efforts to build a culture that ensures all students, faculty and staff feel welcomed, supported and part of the broader Vanderbilt community."
Our Narrative
Vanderbilt University's identity is deeply rooted in its founding in 1873, shortly after the end of the Civil War and the abolishment in the U.S. of human enslavement. A Methodist bishop secured the original $1 million gift from New York industrialist Cornelius "Commodore" Vanderbilt, and his wife, to establish a university in the South dedicated to the highest ideals of scholarship and education that would help unite a divided nation. Originally modeled on schools in the Ivy League, Vanderbilt has developed a culture uniquely its own. It is home to 10 distinct schools and colleges, nestled on a 340-acre, tree-filled campus in the heart of thriving Nashville, Tennessee. Today, it is a globally renowned institution that stands out as much for its advances in biomedical engineering as it does for its NCAA-championship baseball team.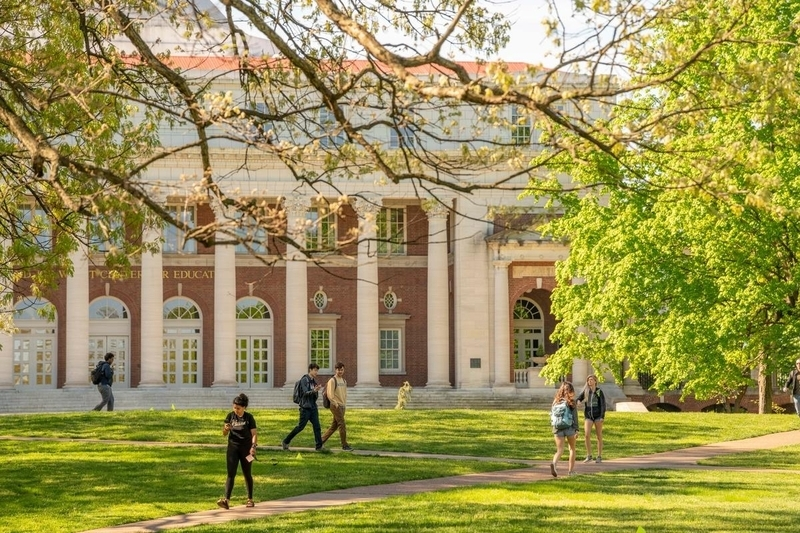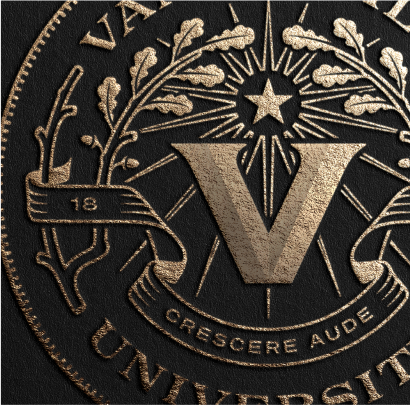 Our Motto
Crescere aude, Latin for "dare to grow," embodying the sentiment expressed in a section of Vanderbilt's alma mater, "Forward ever be thy watchword …"
Tone
Our tone is our attitude when we communicate.  
Radical Collaboration
Our greatest strength is a willingness to draw on our unique talents to support one another and the wider enterprise of the university. This idea of "radical collaboration"—being as committed to the success of our Vanderbilt community as to your own lifelong growth—offers a powerful foundation for the unique culture that infuses every aspect of our university. We know that when we put in the work together, we'll never stop growing and achieving. Our ethos of radical collaboration should be reflected and celebrated in our communications as much as possible.
Our "radical collaboration" mindset infuses every aspect of university life—our campus, classrooms, playing fields, stages, studios and labs—cutting across disciplinary boundaries with a unified sense of purpose.
City and Region
Nashville and the surrounding region have been integral to Vanderbilt since its founding. For nearly its entire history, the university has served as a source of talent, culture and resources for the city. Vanderbilt, in turn, has benefited from Nashville's global reputation as an important creative and economic hub. Now, as both Nashville and Vanderbilt chart out ambitious plans for the future, there has been a renewed mutual commitment to support and strengthen one another as much as possible. Communications about our hometown should highlight our shared growth and dynamic culture and our shared momentum.
Our Audiences
Prospective and current undergraduates and their families

Undergraduate students form the core of the Vanderbilt experience. For them, this university is not simply a place to get an education or specific training in a set of skills. It becomes a foundational experience that forever shapes their lives in ways large and small.

As a result, undergraduate students are drawn to topics and stories that can inform their personal growth and future aspirations. These themes could manifest across a variety of topics, including:

Professional opportunities and internships through Immersion Vanderbilt and other campus resources
Campus events, or residential college programming
Stories of personal mentorship from faculty, staff, graduate or professional students
Vanderbilt's beautiful campus as a place where students live and learn as part of a diverse, collaborative community
Longstanding traditions, such as Founders Walk and Commencement, which reinforce the significance and prestige behind joining the Vanderbilt community, and the university's commitment to supporting students for the rest of their lives

Graduate and professional students

Students in advanced degree programs focus intently on a specific discipline and go all in. They team up with world-class faculty across campus and challenge and support each other as peers, mentors and mentees, growing their whole selves through collaboration and community achievement.

Because graduate and professional students have committed to specific areas of study, communications to this group must be mindful of students' focused determination and goals, as well as the unique challenges that can come with these more specialized trajectories. Key topics and approaches for this group include:

Transparent acknowledgment of the challenges that students face within this rigorous path
Vanderbilt's fast-growing emphasis on campus support for graduate and professional students: including affordable housing, career counseling, networking opportunities and resources for mental health and well-being
Pride in students' noble pursuit of knowledge and important contributions to the academic tradition—both at Vanderbilt and throughout their chosen field

Faculty

Through teaching and discovery, Vanderbilt's faculty form the backbone of the university's hard-earned reputation of excellence. In addition to teaching and mentoring students, faculty members are leaders in their fields—often pursuing groundbreaking research, creative expression, entrepreneurial projects and acts of meaningful community service.

Given faculty's significant expertise and diverse range of specializations, effective communications to this group are direct, informative and specific in nature. Key topics and approaches for this group include:

Celebration of faculty accomplishments and achievements
Transparent and direct communication about university decisions and priorities, including data, evidence and reasoning regarding the "why" behind university actions
Acknowledgment of faculty's absolutely vital role in advancing our mission
Awareness of and sensitivity to faculty's diverse and often demanding responsibilities: including teaching, curriculum planning, mentorship, research and contributions to scholarly discourse

Staff

Those who work at Vanderbilt live our culture of growth and collaboration across multiple boundaries every day, year in and year out. From managing university operations, to supporting students as residential advisers, Vanderbilt staff members cultivate the conditions for everyone to succeed within our community. 

In communicating with this group, key topics and approaches include:

University's dedication to helping staff members grow as people, and also within their positions and departments
Recognition of staff members' duties and accomplishments as essential to Vanderbilt's mission
Understanding of vast range of staff contributions
Transparent and direct communication about university decisions that affect staff members
Opportunities for staff members to build community and lift up their peers—through social activities, town halls or university-wide events like the Fall and Spring Staff Assembly

Alumni

Our alumni embody the Vanderbilt ethos across global industries and endeavors. Their achievements and success reflect the quality, and evolution, of Vanderbilt over many generations. And they give back to our community through time, effort and resources to light new paths for future alumni to follow.

In communicating with this group, key topics and approaches include:

Vanderbilt's enduring commitment to our alumni as individuals, and as lifelong members of our One Vanderbilt community
University's reliance upon, and appreciation of, alumni engagement—whether it manifests as philanthropy, volunteering, leading a local chapter or providing mentorship to students or other alumni
Spotlight alumni accomplishments and the ways in which their Vanderbilt experience contributed to their success

General

From funding agencies to neighbors in Nashville, the world looks to us for answers to global challenges and advances in human development. By increasing the permeability between the campus and our local, regional, national and global communities, we will strengthen understanding of The Vanderbilt Way and improve our innovation ecosystem.

The goals for Vanderbilt's external communications are two-fold:

To reinforce Vanderbilt's profound expertise and leadership as a premier research university: one that is deserving of—and fully equipped to optimize—external funding, corporate partnerships, community engagement and other forms of outward-facing collaboration and support
To evoke the university's collegial, welcoming and globally minded approach: demonstrating a willingness to collaborate and apply our expertise in the spirit of driving positive change within and far beyond Vanderbilt's campus
Editorial Style Guide
The Vanderbilt editorial style guide is a resource specifically for Vanderbilt communicators that addresses issues of style and grammar that are likely to be encountered while producing communications for the university, as well as preferred ways for referring to our programs, places and people.
The guidelines are based, in part, on The Associated Press Stylebook; however, the guide expands on its sources to create a reference specific to Vanderbilt. Please use this editorial style guide as the primary resource for questions of style in Vanderbilt communications. Above all, always aim for consistency, clarity and accuracy.